2014 JHS Graduation Ceremony
See it on Eduvision through this https://onslow.eduvision.tv/Default.aspx?q=trkxL8LvXkkQNH2CrOSrvQ%253d%253d link.
---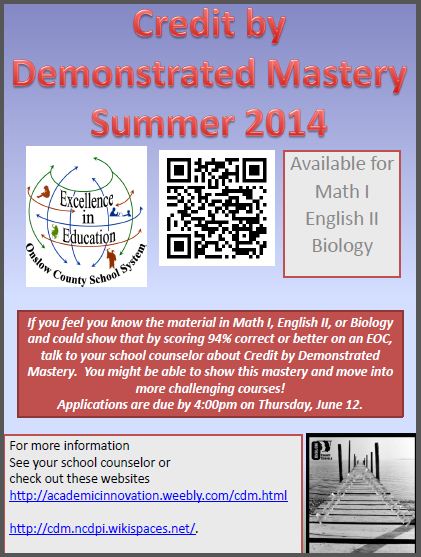 Summer Theater Camp
Onslow County Schools present a unique opportunity this summer! Summer Theater Camp will offer acting instruction, vocal lessons, and technical (lighting and sound) direction; it will culminate in the full scale production of High School Musical. For more information and the application, click here.