The ACT WorkKeys for Early Graduates and Seniors currently in English IV will be administered on Tuesday and Wednesday, December 8 and 9. WorkKeys is required for all seniors graduating with a CTE Concentration.
---
Proctors Needed for EOCs, NCFEs, CTE Exams. Exam dates are January 12th, 13th, 14th, and 15th of 2016. If you are able to proctor one or more days, please contact Bob Blick at 910-989-2048.
---
There will be an AIG Parent Meeting in the Cafeteria on November 19, 2015 at 5:30.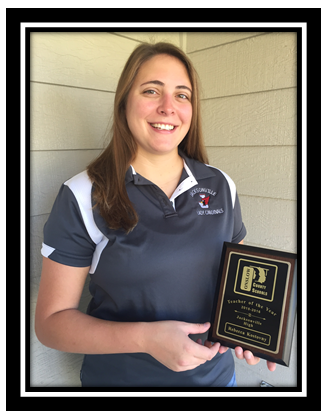 Rebecca Kostovny, JHS Teacher of the Year
Click the link above to see the brochure for Career and Technical Education.
Driver Eligibility Certificates (DEC) may be picked up in the JHS office
from Mr. Colin Smith - Assistant Principal
*****